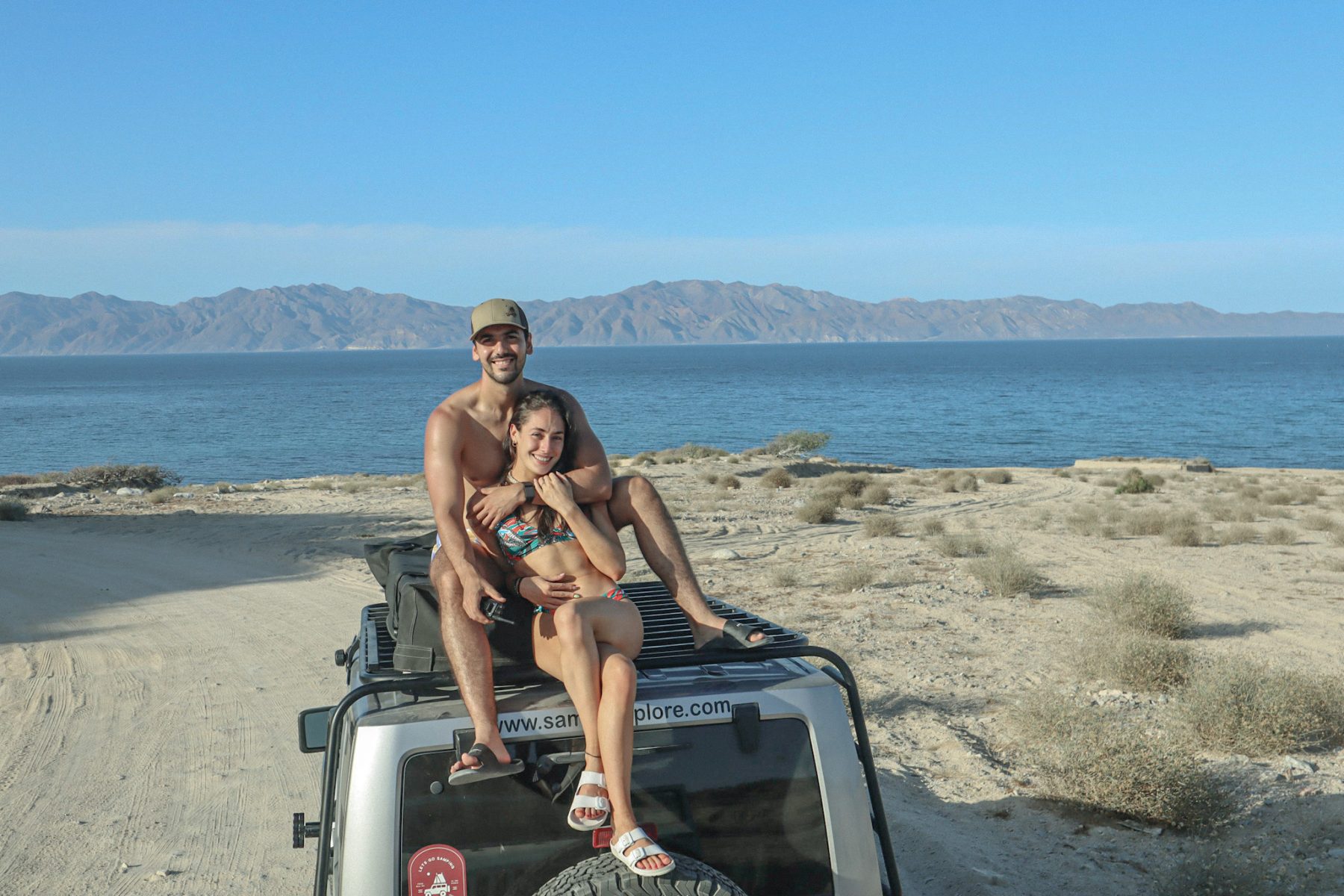 VALENTINE´S: THE PERFECT EXCUSE FOR A GETAWAY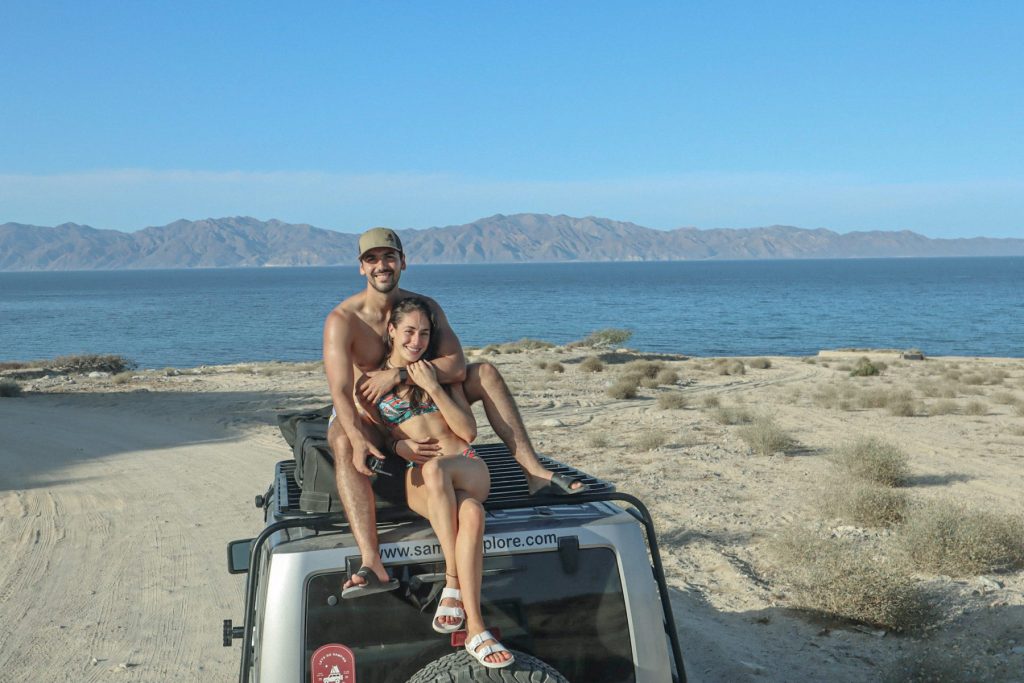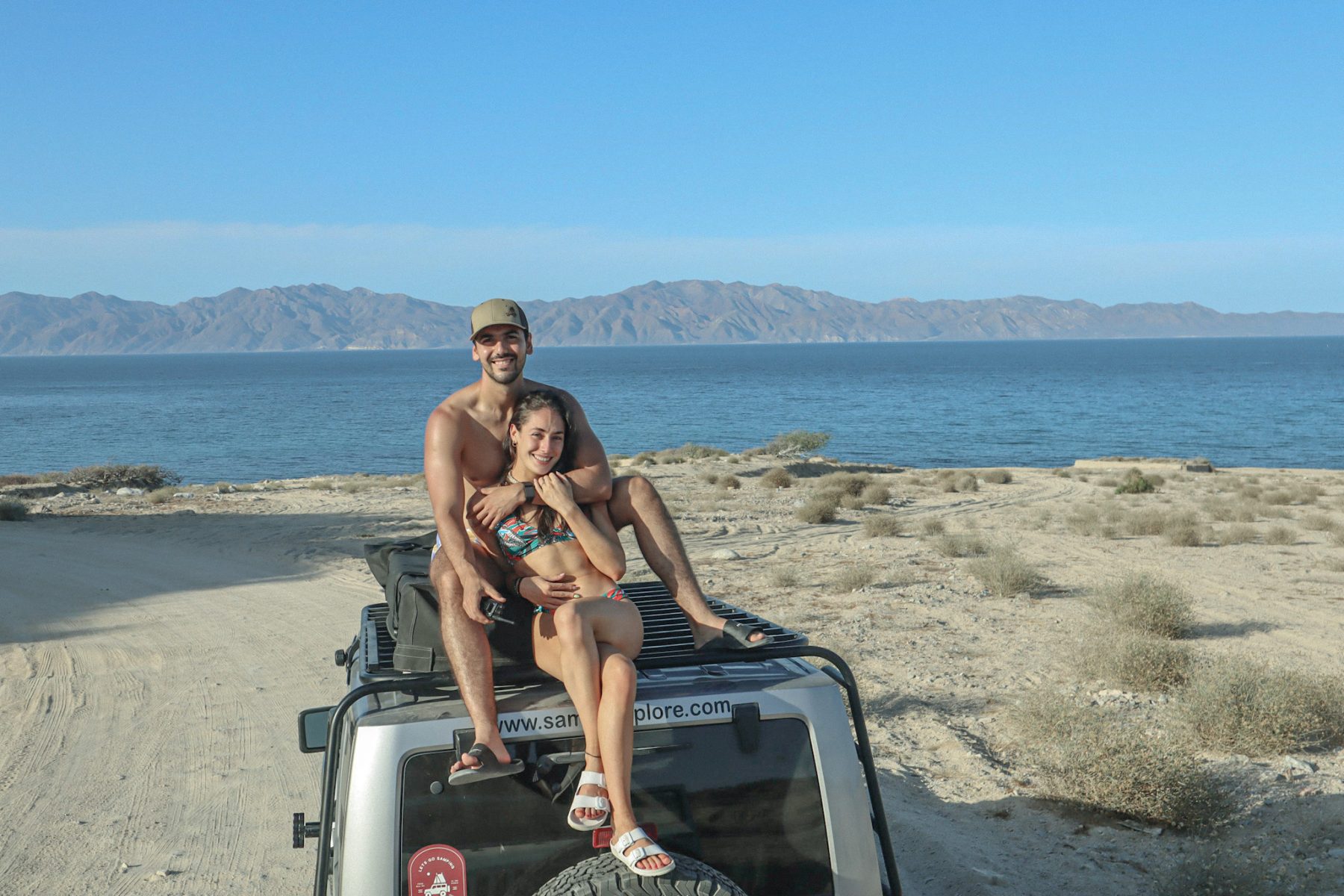 Valentine's Day, love it or loathe it, it's the perfect excuse for feeling head over heels with real life. All good with falling in love, but we're also talking about something quite more tangible: planning an escape to go Samping. 
Whether "less is more" is your motto, or grand gestures are your thing, you'll agree that there is no better way to connect with someone than to simply get outside and be alone — of course — with each other's company. Picture this: dinner by the fire, a stroll under the velvet Baja sunset and waking up with the sound of a perfect wave. It looks like the perfect plan, doesn't it? 
Let Valentine's Day be your perfect getaway excuse, here are some of our top picks for Samping to let the sparks fly. 
Santa Rita 
A place where the steam of love is literally visible. Or something like that. Santa Rita is surely a hidden gem characterized by its clear and warm natural pools. Relax in the hot springs hidden between walls of white rocks and green palm trees. A treasure tucked into a landscape of canyons that can be at your reach driving your Sampa through the thrill of sandy desert roads past the small villages of Santiago and San Jorge. This oasis in the middle of the dry, amber desert is surely a perfect metaphor for love, and as all good things need contrast, let yourself be amused by the vegetation contrast you'll get to gaze at while driving. 
Punta Arena 
Soft waters and white sand beaches – the perfect environment for feeling "at your peak".  A 100 kilometer drive from La Paz with a salty breeze and desert-like landscapes will lead you into this isolated paradise where you'll find the ideal balance of quiet and solitude to enjoy with the most perfect company. All shades of blue in the Punta Arena sea invite you to snorkel and paddle board this mesmerizing ocean safari. Don't forget to rent your gear! 
Cabo Pulmo 
Otherwise known as "The Aquarium of the World", this pristine water paradise is home to more than 800 marine species. The reef is perfect for snorkeling, diving and figuring out how deep is your love. Cabo Pulmo is your go-to if you're into ecotourism and feel that strong pull of submerging your head into the water every time your feet touch the sand. Also, the road is as amusing as the destination, we can assure you will enjoy the 2 hour drive from San José del Cabo, listening to music or having deep talks while looking at a mesmerizing scenario of desert-like oceans on your 4×4 Sampa. 
There you have it, it's time to start planning the perfect getaway. If you have any doubts whatsoever, we're here to help you plan the best experience, don't hesitate to DM us! 
By Viviana Huizar V